Case Study Red Cross
Fournir rapidement un grand nombre de travailleurs qualifiés

Étude de cas
Fournir un soutien urgent aux résidents de Fort McMurray
Le contexte: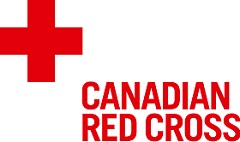 Un incendie de forêt dévastateur
Après les feux de forêt qui ont ravagé la municipalité de Wood Buffalo, dans le Nord-Est de l'Alberta, la Croix-Rouge canadienne a demandé à Hays d'être un fournisseur clé pour soutenir le projet de secours d'urgence de l'organisation humanitaire.
---
Le défi:
Trouver du personnel qui peut soutenir les secours en cas de catastrophe
Il a été demandé à Hays de combler immédiatement des postes - principalement des travailleurs sociaux - pour aider à déterminer les services dont les gens avaient besoin sur place. Il a été difficile de trouver des candidats empathiques, dotés de solides compétences interpersonnelles et pouvant soutenir diverses personnes victimes de traumatismes. De plus, il a été complexe de trouver du personnel qui pouvait se rendre au camping de Fort McMurray, à au moins cinq heures de route en voiture de la ville la plus proche, en raison de la fermeture de l'aéroport international de Fort McMurray à la suite des incendies de forêt.
---
Notre solution:
Le facteur temps était essentiel
En raison de l'urgence, Hays n'a pas présenté de CV ou organisé d'entrevues. Au lieu de cela, les consultants ont préparé des questions comportementales d'entrevue qui incorporaient les exigences spécifiques de la Croix-Rouge Canadienne. Hays s'est assuré que tous les travailleurs temporaires sur place étaient capables, conformes et qualifiés pour le poste.
---
Nos résultats:
Hays a réussi à trouver du personnel de qualité pour le projet de secours d'urgence de la Croix-Rouge Canadienne. Entre Août et Septembre 2018, Hays a produit les résultats suivants:
23 postes pourvus en 24 heures
70 travailleurs sous contrat déployés au même moment
Temp Contact Us form_right hand
Let us help you hire
A recruiting expert will be in touch to discuss your temp/contract needs.