6 Resume top tips for Java Developers
2 min | Travis O'Rourke | Article | Job search Resumes & cover letters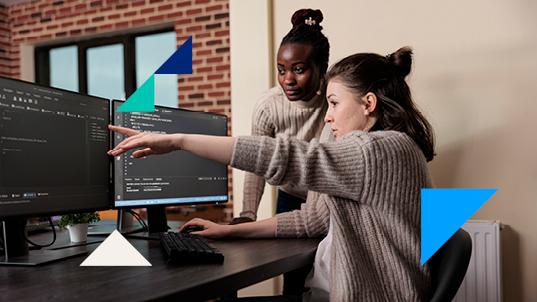 Are you a Java developer looking for a job in Canada? A well-crafted resume is the first step towards landing your dream job. Here are some tips that will help you stand out from the crowd and catch the attention of potential employers:
1. Highlight your technical skills
As a Java developer, your technical skills are your biggest asset. Make sure to highlight your proficiency in programming languages, frameworks, and tools such as Spring, Hibernate, and Eclipse. Be specific about your experience with different versions of Java and any certifications you may have.
2. Showcase your projects
Employers want to see what you can do. Provide examples of projects you have worked on, preferably with links to the code repositories or live demos. Make sure to highlight your contribution to the projects and the technologies you used.
3. Emphasize your soft skills
While technical skills are important, employers also want to know that you can work well in a team, communicate effectively, and think critically. Provide examples of your collaboration with colleagues, your ability to troubleshoot problems, and your experience working in an agile environment.
4. Customize your resume for each job
Tailor your resume to the specific job you are applying for. Highlight the skills and experience that match the job description. Use keywords from the job posting to increase your chances of getting past the applicant tracking system.
5. Keep it concise
Your resume should be no more than two pages long. Use bullet points and short paragraphs to make it easy to read. Avoid using jargon or technical terms that may not be familiar to everyone.
6. Proofread and edit
Make sure to proofread your resume for spelling and grammar errors. Ask a friend or colleague to review it as well. A well-written and error-free resume shows attention to detail and professionalism.
In conclusion, a well-crafted resume is essential for landing a job as a Java developer in Canada. Highlight your technical skills, showcase your projects, emphasize your soft skills, customize your resume for each job, keep it concise, and proofread. Good luck with your job search!
About this author
Travis O'Rourke
President of Hays Canada & CCO, Hays Americas
Travis setup and established Hays' outsourced talent solutions business and played an integral role in building Hays' temporary and contract divisions throughout Canada. Initially joining Hays with a deep background in Technology, he holds extensive cross functional knowledge to provide clients with talent solutions in Financial Services, Energy, Mining, Manufacturing, Retail, and the Public Sector.