Hiring Essentials Handbook 2017
Hiring Essentials Handbook


Anyone who has been in a hiring position will admit that there are a multitude of challenges when looking for the right person for the job. How do you write an attractive job advertisement? What's the best way to conduct an interview? What should an offer letter look like? These questions are only the tip of the iceberg.

Get the tips and guides for your hiring process with your copy of the Hiring Essentials Handbook.
Within the handbook you'll find:
how to write a job description
how to write attractive job ads
best ways to promote your job opening
resume screening tips
interview best practices
how to present a job offer
how to handle counter offers
how to successfully onboard a new hire
Hiring Essentials Handbook form_right hand
Discover the Hiring Essentials
Additional Resources_right hand
Interested in additional resources?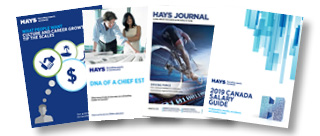 From salary guides, to labour market reports, blogs and more - we've got it.