What People Want Report 2017
What People Want Report 2017


Canada's workforce is looking for more than just a pay cheque when considering their next job. Are you prepared to offer them what they want? Be the employer of choice, find out what factors drive employees to choose where they work so you can make them an offer they won't want to refuse.
Understand how people weigh compensation and benefits
Find out the key drivers for professionals when they are considering a new position
Learn essential market info to help you make the best hiring decisions
Additional Resources_right hand
Interested in additional resources?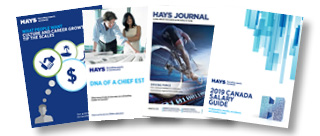 From salary guides, to labour market reports, blogs and more - we've got it.