Fast supply of quality workers

Case Study
Providing urgent support for Fort McMurray residents

The story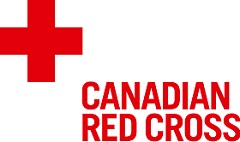 A devastating wildfire
After the wildfire swept through the Regional Municipality of Wood Buffalo in northeastern Alberta, The Canadian Red Cross asked Hays to be a key supplier to support the humanitarian organization's emergency relief project.

---
The challenge
Finding staff who could support disaster relief
Hays was asked to immediately fill positions—mostly client case workers (CCW)—to help determine what services people needed. It was difficult securing candidates who were highly empathetic, had strong interpersonal skills, and could support various people experiencing trauma. As well, it was a challenge finding staff who were able to reach the Fort McMurray campsite, a minimum five-hour drive by car from the closest major city, due to the Fort McMurray International Airport closure that resulted from the wildfire.
---
The solution
Time was critical
Due to the urgency, Hays did not present resumes or interviews. Instead, consultants developed behavioural interview questions that incorporated Canadian Red Cross' specific role requirements. Hays ensured that all temporary workers on-site were capable, compliant and qualified for the role.
---
Results
Hays was efficient at finding quality staff for Canadian Red Cross' emergency relief project. Between August and September 2018, Hays produced the following results:
23 jobs filled in 24 hours
70 contractors working on assignment at peak time
Temp Contact Us form_right hand
Let us help you hire
A recruiting expert will be in touch to discuss your temp/contract needs.