Onboarding Guide: Download now
5 mins | Hays Recruitment | Report | Onboarding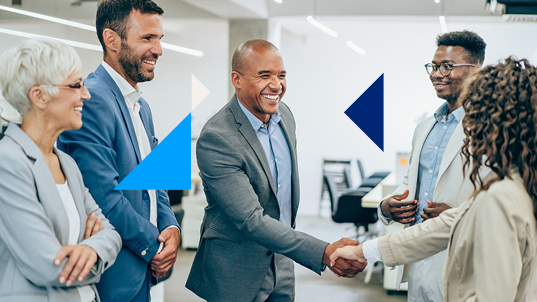 Your guide to a successful onboarding for new employees
The first few days in a new job can be challenging for anyone, but they don't have to be. To make sure your new hire feels right at home they need to have the right tools. That's where the onboarding process comes in.
The onboarding process is a crucial time that can either make or break those initial days with the company and the team. With the help of their manager, new employees can start building relationships, understand team dynamics, and feel a part of the organization.
This guide provides the steps to create a smooth onboarding experience for yourself and your new hires.
Key highlights from the guide:
Begin before day one to make sure you're clear on all the processes with the various departments before your new hire starts so their first day goes as smooth as possible.
Make things as structured as possible with regular check-in meetings and scheduled trainings.
Set standards and expectations as clearly as possible to ensure success and productivity.
Check in, not check up, to discuss tasks and provide support if needed.
Trusted expertise
Hays has over 22 years of experience in the Canadian recruitment market providing expertise to organizations throughout the full recruitment process empowering you to succeed – from the initial job ad to onboarding.