How to conduct a performance review
4 minutes | Travis O'Rourke | Article | Leadership Managing a team Learning & Development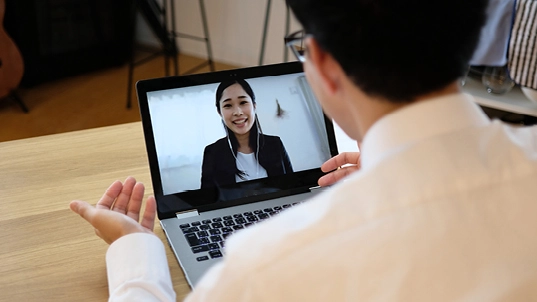 In today's competitive market for top talent, performance reviews are essential to retention. With the correct preparation and a positive mind set, you can use the review as an opportunity to:
Revive lacking motivation
Kick-start projects that may have fallen by the wayside
Reward productive employees with more responsibility
Deal with problems head-on
Set objectives for the future
Assess training needs
Learn more about the group dynamics of your team
Benefits to your staff
Contrary to popular opinion, many employees look forward to their performance review. The performance review is a chance for staff to:
Gain recognition and reward (pay reviews should be separate)
Look ahead and set objectives that will help their career
Identify support they need
Resolve grievances
Seek reassurance and appreciation
5 Essentials steps
1. Preparation
Preparation is essential. Have your employee complete a pre-review form and compare answers with previous review notes and assess:
Were objectives set and if so met?
Were there previous issues; have they been addressed?
Were there wants by the employee; have they been realized?
How have projects been executed?
Think about future departmental objectives – how can you develop their skills?

2. The review
Do not reschedule. Ensure the employee knows this is important to you and the business. As a guideline, allow an hour for the review and hold all calls. Have an agenda and review it at the start of the meeting. Explain the importance of the review and that the purpose is to focus on the employee.

The discussion should centre on the following:
A review of objectives set at the previous appraisal
What objectives were met? Are they deserving of praise/rewards?
What wasn't met? Why? Was extra help needed?
How do they view themselves as part of the team?
Do they enjoy their job? What don't they enjoy?
How do they assess their own skill areas?
Do they have a clear idea of their role and the department's role?
Where do they see themselves developing over the coming six months/year?
Are there specific targets?
How will performance be measured?
What training needs are required to fulfil these?
3. Handling confrontation
You may be required to communicate that the employee is failing in a particular aspect of the job. This could be as simple as timekeeping or personal appearance, or more sensitive, such as competence at specific tasks or ability to get on with colleagues.

Be prepared:
How can your comments be best phrased?
Can you at the same time highlight positive points?
Are you being constructive in your criticism?
Have suggestions as to how these points can be resolved?

Raising issues:
The opportunity to 'raise other issues' can result into personal gripes about other members of staff, complaints about office ergonomics, accusations of unfair treatment and grievances about workload or resources. Despite the size or nature of the complaint, the issue can be of great magnitude to the employee.
Be astute - can colleagues tip you off beforehand?
Discuss the issue head on; don't let the employee dwell on an issue.

Think on your feet and get to the root of the issue:
Ask your employee to provide specific examples not generalizations.
Read between the lines; determine the root of the issue.
Provide a challenge. Have the employee develop a plan to resolve the problem themselves before you provide suggestions.
4. Providing a career map
Help your staff build a career map. It can help clarify for your employee, his or her future ideals for career progression, and for you, as an employer, it identifies specific areas that require training – and also the strengths of individual employees that can be built upon.

Before the review, have your employee complete the following exercise to review in the meeting:
Identify existing skills and future potential
Identify long-term goals
Action plans – layout an action plan to achieving these goals
Summary of objectives – determine smaller objectives that help make the long-term goals more attainable
Forward planning – identify the first steps into achieving the above
5. Post-review action
It's essential to make the action points actually happen – and be seen to be making them happen. If you've committed to exploring further training or arranging meetings with other departments, then find out or get these sessions set up as soon as you can. The quickest way to lose valuable staff is to allow decisions made at reviews fall by the wayside.
Need to hire someone for your team? Get the Hiring Essentials Handbook for tips and templates.
---
About this author
Travis O'Rourke, President of Hays Canada
Travis setup and established Hays' outsourced talent solutions business and played an integral role in building Hays' temporary and contract divisions throughout Canada. Initially joining Hays with a deep background in Technology, he holds extensive cross functional knowledge to provide clients with talent solutions in Financial Services, Energy, Mining, Manufacturing, Retail, and the Public Sector.