Calgary Construction Association
Calgary Construction Association

Drive. Connect. Lead.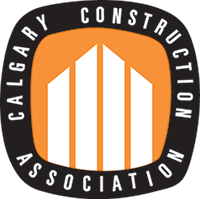 Recognized as a leader of the Canadian construction industry, the CCA is a non-profit voluntary membership association involved in the fostering and advancement of the interests of individuals in the institutional, commercial and industrial (ICI) sectors in Calgary and surrounding area. Promoting excellence in construction since 1944, the CCA represents more than 800 member companies. As the voice of the construction industry, you will be joining a team with the capacity to make a difference, dedicated to delivering leading edge services and creating opportunities.
What are the benefits of working with the CCA?
Drive change in the industry
As a head of one of Calgary's most respected industry associations you will have the platform to lead and develop the association for long term sustainability. You will be able to tackle the issues you know are important and critical to the future of the industry, from smart planning and sustainable design, technological advancements and the looming digitization, to arming new grads and the current workforce with the skillset training and knowledge they need to have. To date the CCA have been recipients of numerous awards including Association of the Year Award and the Distinguished University of Calgary Collaborator Award cementing it's importance within the community and industry alike.
Develop and work with strategic industry leaders
Shape the future direction of the association by working collectively with the team and the board to create and execute strategy. Maintain and develop new relationships with strategic industry leaders in support of addressing current challenges, meeting the needs of members and to keep your feet on the ground. Work together to build new opportunities through networking events, initiatives, research and more. Have an Executive presence, creating a vision that benefits all internal and external stakeholders through innovative ideas on how the CCA can further contribute to the industry's success.
Excellent work environment
By working with the CCA, you will be leading a small, energetic and passionate team who are committed to educating and improving the well-being of the industry. You will be the driving force of a very exciting and meaningful association within the Calgary construction community and have the ability to bring an entrepreneurial aspect to an integral part of the industry.