Canadian leadership team

The Hays Canada leadership team bring together decades of recruitment experience. As well-known thought leaders in the field, they provide insight and advice into the Canadian job market, specializing in key industries and sectors such as construction, technology, accounting and finance, human resources, property and real estate, DE&I, to name only a few.
Our leaders are available for interview by request.
Leadership team, Travis O_bio
Travis O'Rourke

President of Hays Canada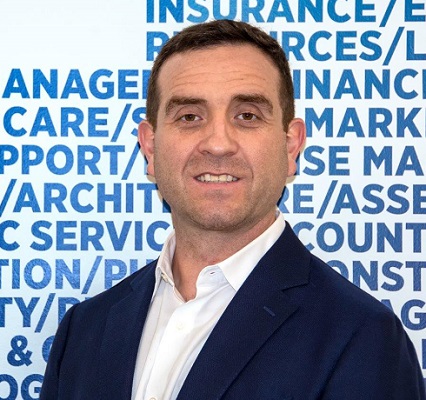 Travis O'Rourke joined Hays 9 years ago after holding various leadership roles elsewhere in the Canadian staffing industry. Travis setup and established Hays' outsourced talent solutions business and played an integral role in building Hays' temporary and contract divisions throughout Canada. Initially joining Hays with a deep background in Technology, he holds extensive cross functional knowledge to provide clients with talent solutions in Financial Services, Energy, Mining, Manufacturing, Retail, and the Public Sector.
Travis is the Toronto President of ACSESS (Association of Canadian Search, Employment, & Staffing Services) and sits on the board of directors for the National Association of Canadian Consulting Businesses (NACCB). He has been featured in segments with CBC On the Money, BNN The Open, CTV National and other news outlets. Like Hays, Travis is also passionate about corporate social responsibility and is an avid supporter for Sick Kids Hospital in Toronto.
---
Leadership team_Jackie B_bio
Jackie Burns

VP, Strategic Accounts & Service Delivery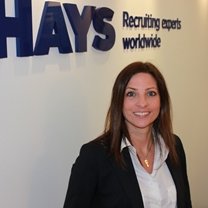 Jackie started with Hays in April 2000 and emigrated to Canada in August 2004 to open our Vancouver branch, recruiting for senior Accounting & Finance professionals in both the UK and BC for eight years.
She was promoted to VP, Western Canada in January 2010 to oversee multiple specialisms in both the perm and contract recruitment space. In March 2016, Jackie was appointed Director, People & Culture (Americas) to support the integration of a newly acquired Hays business in the USA and working closely with the operations teams in Canada and LatAm. She has contributed to the continuous improvement of our hiring, L&D, internal employee experience programs and is one of our Change Methodology mentors across the region.
Jackie holds her CPHR designation and in 2021 returned to the Canadian business to lead the service delivery of our Hays Talent Solutions in the RPO and strategic accounts space in the capacity of VP, Strategic Accounts & Service Delivery. Additionally, Jackie recently participated in our International Leadership & Management Program and is a member of the Canadian and Regional Management Board. Outside of work you'll find Jackie in the mountains hiking or snowboarding. She also enjoys spending time with her husband Russ and beagle Otis checking out a concert or the latest BC craft brewery.
Leadership team_Ellisa M_bio
Ellisa Monk

Senior Vice President, West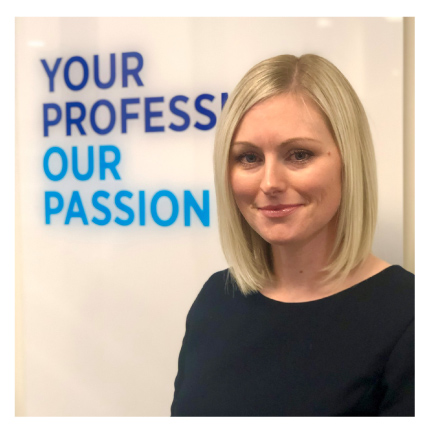 Ellisa Monk
has sixteen years of recruitment experience, fourteen of which have been spent working for Hays Specialist Recruitment. In 2006 Ellisa joined Hays in Chelmsford, UK to work within the Construction & Property division and then moved to Calgary, Alberta in August 2010 to initially set up the Construction and Property team. When Ellisa joined the Calgary office, she built a team of successful consultants that operated in specialist areas of the construction industry, while also becoming one of our top billing consultants.
Presently, Ellisa's job as Senior Vice President, West Region involves overseeing highly talented recruitment teams in Winnipeg, Edmonton and Calgary. Her position involves leading the day-to-day operations, the career development of staff and most importantly the service delivery Hays provides our clients and candidates. In these offices we have the capability to provide organizations with
temporary
and
permanent staffing
services across the construction, property, accounting & finance, technology, office professionals, sales, marketing and mining sectors across Western Canada.
Katja Ash

Senior VP, People and Culture
Prior to joining Hays,
Katja
spent 15+ years in the financial services, legal and fintech industries leading regional and global P&C teams. She has extensive experience building, developing and leading high performing P&C functions across companies of various sizes and maturities. Katja holds a Bachelor of Commerce degree from the University of Toronto/Rotman, and was granted the Certified Human Resources Leader (CHRL) designation by the
Human Resources Professional Association.
Katja joined Hays in March of 2022 as the Senior Vice President of People & Culture. Under Katja's leadership – rooted in people enablement, the P&C team is responsible for all elements of the people function across Canada. This includes organizational development, talent acquisition, talent management, total rewards, and the learning & development strategy.
Leadership team_Louisa B_bio
Louisa Benedicto

Senior Vice President, Diversity, Equity & Inclusion - Americas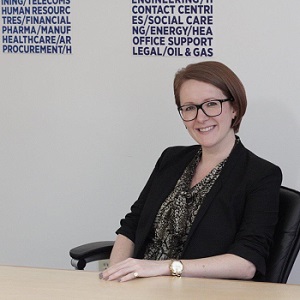 Louisa Benedicto is Senior Vice President of Diversity, Equity and Inclusion (DE&I), Corporate Social Responsibility, and Sustainability at Hays – covering the Americas region including Canada, the U.S. and Latin American Countries. She specializes in DE&I, enabling our clients to implement best practices that ensure everyone gets a fair opportunity in the recruitment process. Louisa spends her time partnering with clients to help them reach their ED&I goals, by ensuring they are familiar with current market trends, and techniques that will enable them to find the best talent. Louisa is also a graduate from the Inclusive Leadership program at Centennial College.
Louisa began her career with Hays in the UK in 2002 and moved to Japan in 2008 to help lead an acquisition. She then moved to Canada in 2013 where she currently lives with her wife and two children. Additionally, Louisa is fluent in Spanish and Japanese, and was certified as a coach in 2016. As an expert in recruitment and hiring trends, Louisa has also been featured in a variety of publications including CBC's On The Money, Huffington Post Canada, and the Canadian HR Reporter.
Leadership team_Dean J_bio
Dean Jesuvant

Vice President Operations, Canada
Dean Jesuvant joined Hays in 2003 and has worked for Hays in 3 countries including the United Kingdom, Australia and now Hays Canada since 2017. Dean has extensive experience in senior and executive accounting and finance recruitment. Dean progressed to director during his time in the UK and Australian businesses, and has held multiple roles in the Canadian business. Originally brought over to lead the Vancouver office in 2017, Dean progressed to oversee the whole Western region in 2018 and then switched to the East coast to run the GTA region in 2021. Dean is currently the VP of Operations for Canada, leading our
permanent
and
contract
business nationally.
Dean is passionate about leading and developing people. He has also attended the International Leadership & Management Program and is a member of the Canadian Management Board. Outside of work you will find Dean hanging out with his wife Elly, spending as much time as they can outdoors.
Leadership team_Julien C_bio
Julien Clement

Director - Eastern Canada
Julien
has a Master in Finance and started his career at
EY
France. He joined Hays in Lyon, France 10 years ago to help develop the Accounting & Finance desk. Then in 2015 he transferred to Canada, opening the Montreal office in Property and Construction. Julien went on to launch the A&F division in 2017, as well as other specialties including Manufacturing and Logistics, HR, etc. The following year Julien managed the permanent desk for Montreal and in 2020 for both Montreal and Ottawa. Additionally, in August 2021 he got promoted to Regional Director for the Eastern Region and currently manages and leads our Montreal and Ottawa offices.
Leadership team_Caterina _bio
Caterina Anzorena

Senior Finance Director, Canada
Originally from Argentina,
Caterina
has a Master in Business Administration from the University of Texas and started her career at
PwC
Mexico. She joined Hays in Mexico 11 years ago to start operations from a corporate and finance point of view.
Prior to her current role, Caterina was the Finance Director for the Latin American region where she was responsible for the day-to-day financial management and growth of Hays in Brazil, Mexico, Colombia and Chile. She contributes to the constant improvement of our processes and building of the financial teams across the region. In 2021 she transferred to Hays Canada, where she continues to support the Canadian finance function in the Americas.

Call to actions_right hand
Find your dream role or get a taste of what's out there .
---
Let us help you hire and retain top talent.
---
Find your nearest office today from one of eight offices across Canada.