Leadership team
Canadian leadership team

The Hays Canada leadership team bring together decades of recruitment experience. As well-known thought leaders in the field, they provide insight and advice into the Canadian job market, specializing in key industries and sectors such as construction and property, natural resources, accounting and finance, IT, HR and real estate, to name only a few.
Our leaders are available for interview by request.
Rowan O'Grady, Hays Canada President
Rowan O'Grady has over 25 years of experience in the recruitment industry in Canada, the UK and Ireland. His in-depth and personal experience of permanent recruitment, contract staffing, MSP and RPO has been gained across industries including financial services, technology, engineering and construction. Rowan is a leading voice in the areas of recruitment, careers and the job market in Canada, regularly publishing market reports, whitepapers and thought leading insights. He comments regularly in the media on how to compete for and retain talent in today's competitive marketplace.
Rowan is available for comment on the Canadian job market, covering all sectors.


---
Andy Robling, VP of Business Development Canada
Andy joined Hays in 1991 as an Accountancy & Finance consultant in the Cambridge office. Andy went on to manage several offices and whilst working in senior finance was promoted to Business Director and subsequently Regional Director within public services. Subsequently an Accountancy and Finance board director he then held a cross specialism role heading up public services for the UK. Andy moved to Toronto to oversee the Mississauga and Toronto in January 2013. In 2015 he was appointed to the new role of VP of Business Development.
Andy is available for comment on national recruitment trends, and in particular the Accounting & Finance sector.
---
Louisa Benedicto, Vice President GTA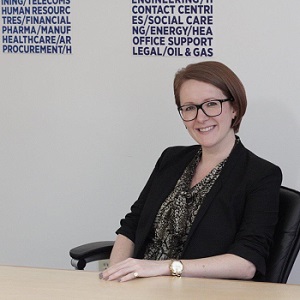 As Hays Canada Vice President of the GTA, Louisa Benedicto oversees more than 70 recruitment consultants in both permanent and temporary/contract hiring, covering 12 specialisms including accounting and finance, construction and property, and IT. Louisa began her career with Hays in the UK in 2002 and moved to Japan in 2008 to help lead an acquisition, eventually being promoted to Business Director in 2012. Louisa moved to Canada in 2013 and was appointed VP in 2016. She is fluent in Spanish and Japanese, and was certified as a coach in 2016. As an expert in recruitment and hiring trends, Louisa has been featured on CBC On The Money, Huffington Post Canada, and in Canadian HR Reporter.
---
Soley Soucie, Regional Director - East
Soley got her start in the banking sector but transferred to Hays 10 years ago to open the company's Ottawa branch. She took quickly to the fast-paced world of recruitment and progressed steadily, now overseeing Hays Canada's Eastern operations, including two offices in Ottawa and Montreal.




---
Travis O'Rourke, Vice President & Head of Hays Talent Solutions Canada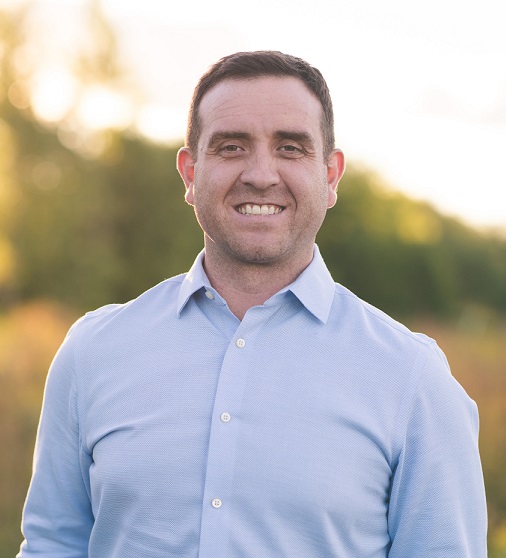 Travis O'Rourke has been with Hays for over eight years. Hays Talent Solutions is our line of business which handles all areas of recruitment outsourcing. (Vendor Management Systems (VMS), Managed Service Provisions (MSP), Recruitment Process Outsourcing (RPO) Payrolling (CMO). He has well over 30,000 hours of hands on contingent workforce management experience and has managed contingent workforces in every province. Travis has extensive knowledge of Government, Financial Services, Insurance, Banking and Consulting industries.

Travis currently sits on the board of directors for the National Association of Canadian Consulting Businesses (NACCB) and has extensive and current knowledge of relevant recruitment and contract worker legislation across all provinces. Travis sits on a sub-committee working with industry and government surrounding the classification of workers and the definition of a precarious workforce. Travis' exposure to contract workforce legislation is second to none in the industry.
---
Jackie Burns, Director People & Culture - Americas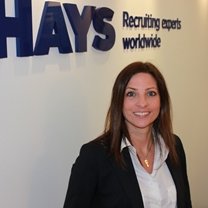 Jackie joined Hays as a consultant in Scotland in April 2000, before immigrating to Canada in August 2004 to facilitate the opening of the Vancouver office. She recruited for Accounting & Finance professionals in both locations from entry level to Senior appointments for eight years and was promoted to VP - Western Canada in January 2010. In March 2016, Jackie was appointed Director People & Culture - Americas, a newly created position within Hays.
Call to actions_right hand
Find your dream role or get a taste of what's out there .
---
Let us help you hire and retain top talent.
---
Find your nearest office today from one of eight offices across Canada.