Interview Guide: Your guide to a successful job interview
2 mins | Hays Recruitment | Report | Career development Interview advice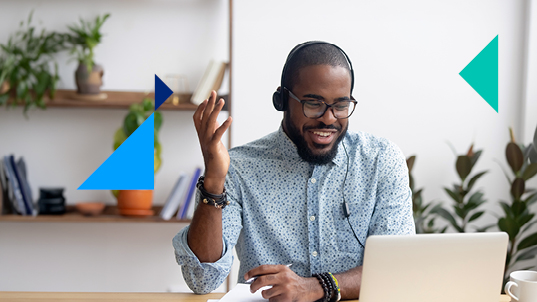 Congratulations on landing a job interview!
A job interview is incredibly exciting but also can be incredibly nerve wracking. You're probably asking yourself questions such as, "How do i prepare?", "What questions are they going to ask?", "What questions should I ask the hiring manager?", "Am I supposed to do something after the interview?". Additionally, job interviews at one company can be completely different than another which is why we've created this handy one-stop guide for you.
In our guide, you'll find all the advice you need to ensure your interview is a success – whether it's taking place in-person, over video or on a phone call.
Part 1 - Before the interview:
This includes your pre-interview to do list and the four things you need to speak to your recruiter about to get interview ready. We also cover how to introduce yourself and answer common job interview questions, the STAR technique, questions to ask your interviewer and the importance of practicing.
Sneak peek into the most most common interview questions you should prepare for:
Why are you looking to leave your current job?
Why should I hire you?
How would your friends describe you?
Can you tell me about a time that you failed?
Why do you want this job?
Part 2 - On the day of the interview:
This part of the guide addresses what to do on the day of your interview, including how to make the best first impression possible, build rapport with your interviewer and what to do if your mind goes blank.
Part 3 - After your interview:
Once your interview is over, there are several dos and don'ts to follow while you wait to hear back from your interviewer or recruiter. In this section we explore your next steps, such as how to follow up, signs your interview went well, what to do if your interview didn't go as planned and how to prepare if you've been invited back for a second interview.
You're already on the right track by asking the question, how do i prepare for this job interview - download the Hays Interview Guide today to ensure you leave your interview confident and that much closer to your next job.