8 red flags to look out for in an interview
| Travis O'Rourke | Article | Career development Job search Interview advice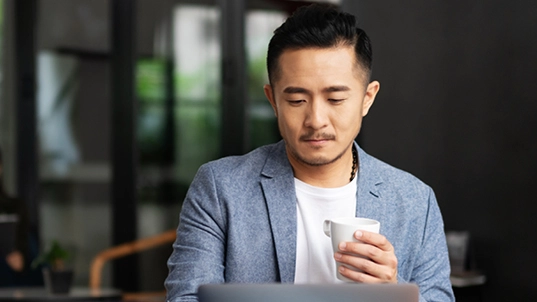 1. The interviewer doesn't answer your questions
Evasion is never a good sign. If the interviewer tries to hustle you out of the door quickly and doesn't give you the chance to ask any questions, or even worse, if they actively avoid answering your questions, maybe there's something they are trying to hide.
2. The interviewer bad mouths the person you are replacing
Interviewers should be professional, and they should know that their job is just as much about selling their company to you as it is about assessing you for a role.
If the interviewer is bad mouthing the person who just left the role you are applying for, the chances are that something went very wrong with that working relationship, and you really don't need that sort of atmosphere when you spend so much of your time at work.
3. The interviewer can't demonstrate career progression
One of the most obvious questions to ask  is about career progression, and you should ask this because you really want to know, but this question can also give you an insight into the company you are applying for.
If the interviewer tries to ignore the question, is unable to come up with recent, solid examples of how others have progressed within the company or is unable to talk to you about a clear career path, it could be time to consider a quick exit.
4. The interviewer doesn't ever mention their team
One of the best things about a really good job is working with a great team that supports each other, builds each other up and stays positive no matter what. If your interviewer spends their time talking only about themselves, and the team barely gets a mention, you've got to wonder whether they're a team player and if everyone in the business is the same.
5. The interviewer can't explain to you why they enjoy working for the business
If you really enjoy something, whether it's a film, the last date you had or your job, you can't wait to tell people about it, can you? If your interviewer is barely able to scrape up a smile when you ask if they enjoy their job, it could be time to worry.
6. No one at the company looks happy in their role
While you're waiting in reception before your interview, look out for any other staff and see if they look happy at work. Is the receptionist genuinely pleasant and willing to chat to you? What is the interaction like between members of staff? Do they acknowledge you and try to make you feel welcome?
7. The interviewer bad mouths the company's competitors
If your interviewer can't wait to talk their competition down, then alarm bells should definitely be sounding for you. Quite apart from the fact that no-one wants to spend their days with someone who likes to be negative, ask yourself why your interviewer feels the need to do that.
Could it be that the competition are way ahead of the company you are interviewing for? Is the company perhaps in trouble because they can't keep up with their competitors? Or maybe the company is losing staff to the competition because they offer better pay or working conditions.
8. The interviewer is vague about your role, the salary and the benefits
If you can't get a clear picture of what you would be doing, or if the job description has significantly changed during the interview from what you applied for, those warning bells should be clanging again.
If you add to that no clear discussion of the salary and benefits you can expect, it really is time to head for the door!
Taking the time to think about what you want from the company you work for, watching for any warning signs and listening to your gut in an interview situation can help you get a clearer picture of what it's like to work for a particular business. Think of your interview as a two-way street, and that will give you more confidence. You have valuable skills that you can bring to a company, and making sure that you ask the right questions and keep your eyes open can ensure you know you're the right fit for the company, the job and for you.
About this author
Travis O'Rourke
President of Hays Canada & CCO, Hays Americas
Travis is a Marketing graduate from Fanshawe College and was the 2023 recipient of their Distinguished Alumni Award. He joined Hays after holding various leadership roles elsewhere in the Canadian staffing industry. Travis setup and established Hays' outsourced talent solutions business and played an integral role in building Hays' temporary and contract divisions throughout Canada. Initially joining Hays with a deep background in Technology, he holds extensive cross functional knowledge to provide clients with talent solutions in Financial Services, Energy, Mining, Manufacturing, Retail, and the Public Sector.