DNA of a Tax Leader


Hays DNA of a Tax Leader provides insights and advice from those who have already been successful in forging a leading career in tax across Canada. Hear from leaders across Canada to help you map your career path and as a hiring manager, support and build successful teams.
In the report, you'll also find:
✔ What qualifications really matter?
✔ How important is international experience or bilingualism?
✔ Does experience in multiple industries and sectors help?
✔ 9 interviews with successful leaders in Tax
---
Additional Resources_right hand
Interested in additional resources?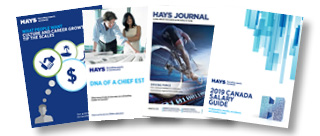 From salary guides, to labour market reports, blogs and more - we've got it.