Career Advice_Starting the job search
Career advice

Questions to ask yourself before your start your job search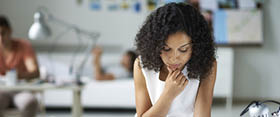 Before you start your job search, make sure you have a clearly defined set of target job requirements. This will help you to keep focused when key decisions must be made throughout the process. Think about what the key drivers are that have motivated you to start this job search.
Do you really want to leave?
Is there anything that could change in your current role that would make you stay? Then before you do anything else talk to your boss about it. If not, learn 9 ways to job search discreetly.

Define your target job requirements and keep focused.
Growth opportunity? Location? Salary increase? Staff management? Experience different industry? Lay out your target for this next step in your career and focus your job search in these areas.

Have a list of top companies you want to work with.
Think about competitors in the industry who would be interested in your resume. Is there a company new to the area or starting a new division which may be hiring? Consider companies because of their location, brand, culture or simply because you've heard great things about the work they're doing.

Track where you are applying.
Employers tell us that it dilutes the legitimacy of an application if they receive multiple applications from the same candidate via different sources, particularly for a range of jobs.

Start networking if you haven't already
Discover the 6 networking tricks to help you find a job.
Call to actions_right hand
Find your dream role or get a taste of what's out there .
---
Let us help you hire and retain top talent.
---
Find your nearest office today from one of eight offices across Canada.