Nail your Construction Project Manager resume with these tips
2 mins | Travis O'Rourke | Article | Resumes & cover letters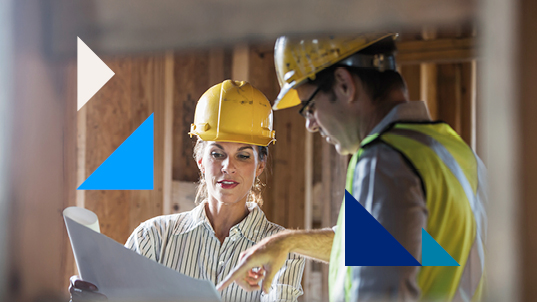 In this blog post, we will discuss some valuable resume tips specifically tailored for construction project managers. Whether you are an experienced professional or just starting out in the field, having a well-crafted resume can greatly enhance your chances of landing your dream job in construction project management.
Highlight Your Relevant Experience
Emphasize your experience in construction project management roles.
Include specific projects you have successfully completed.
Highlight your ability to manage budgets, schedules, and teams effectively.
Showcase Your Technical Skills
List your proficiency in construction management software and tools.
Highlight your knowledge of building codes, regulations, and safety protocols.
Mention any certifications or licenses you hold related to construction project management.
Demonstrate Your Leadership Abilities
Highlight your experience in leading and supervising construction teams.
Showcase your ability to effectively communicate and collaborate with stakeholders.
Provide examples of how you have successfully resolved conflicts or managed challenging situations.
Quantify Your Achievements
Include measurable achievements in your resume, such as completing projects ahead of schedule or under budget.
Quantify the size and scope of the projects you have managed.
Highlight any cost savings or efficiency improvements you have implemented.
Showcase Your Problem-Solving Skills
Provide examples of how you have identified and resolved issues on construction projects.
Highlight your ability to think critically and make sound decisions under pressure.
Mention any innovative solutions you have implemented to overcome challenges.
Highlight Your Education and Training
Include your relevant educational background, such as a degree in construction management or a related field.
List any additional training or certifications you have completed.
Highlight any professional development activities or industry memberships.
Tailor Your Resume to the Job Description
Customize your resume to match the specific requirements of the construction project management job you are applying for.
Use keywords from the job description to demonstrate your fit for the role.
Highlight any relevant experience or skills that align with the job requirements.
By following these resume tips, you can create a compelling and effective resume that showcases your skills, experience, and qualifications as a construction project manager. Remember to tailor your resume to each job application and highlight your most relevant achievements and abilities. Good luck with your job search!
About this author
Travis O'Rourke
President of Hays Canada & CCO, Hays America
Travis setup and established Hays' outsourced talent solutions business and played an integral role in building Hays' temporary and contract divisions throughout Canada. Initially joining Hays with a deep background in Technology, he holds extensive cross functional knowledge to provide clients with talent solutions in Financial Services, Energy, Mining, Manufacturing, Retail, and the Public Sector.