How to optimize your resume for the algorithms
3 mins | Travis O'Rourke | Article | Resumes & cover letters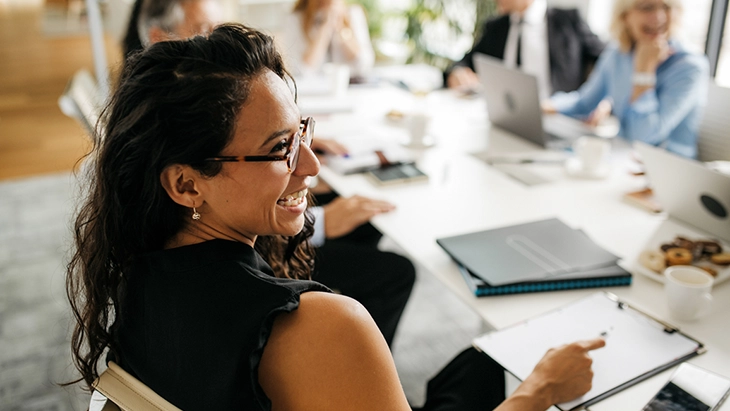 With technological advancements reducing the amount of time it takes to screen resumes, it's no wonder that algorithms are commonly used to streamline the hiring process. After all, one job ad can elicit hundreds of responses, many of which may be unsuitable, yet all must be screened in order to identify the suitable candidates.
With the help of artificial intelligence (AI) and automated machine learning algorithms, this time consuming process can instead take seconds, allowing recruiters and hiring managers to provide a more personal service and engage with skilled and experienced professionals.
Include soft skills on your resume
Don't forget to incorporate keywords for the required soft skills of the position, such as "communicate", "adapt", "organize", "time management" or "professionalism". Highlight soft skills on your resume to showcase your "people skills". Using soft skills is a great way to describe your achievements on your resume and LinkedIn profile.
For example: "I used my time management skills to successfully plan an annual conference, with a strict budget in a short time frame."
Types of soft skills
Communication
Flexibility
Time management
Motivation
Problem solving
Work ethic
Make sure you link keywords with proof that you did your previous jobs well. A simple trick is to combine an action verb with a keyword. For example, instead of writing that you "always achieved your target goals", try "I surpassed target goals by 20% in Q1 and 18% year-on-year."
Create a strong LinkedIn profile
Then create a strong LinkedIn profile. A lot of people leave the summary field blank, but you should use the full character count to highlight your successes, skills and value. Of course, use appropriate keywords here too.
It's also important to avoid unusual job titles. Even if your official job title is unconventional, use an industry-standard title in your resume and online profile so that is recognizable for algorithms. Also, remember to ensure your resume is in the accepted format, as opposed to an alternative style. This is to ensure that the algorithms can identify your resume and avoids your application from immediately getting put in the "no" pile.
Recruitment will always remain a people business. At its heart are trusted relationships, which means that the value of the human touch can't be overestimated. But at the same time, technological advancements such as smart algorithms, are improving certain elements of the process. Recruitment is evolving, and with these tips, you'll be able to evolve with it.
About this author
Travis O'Rourke
President of Hays Canada & CCO, Hays Americas
Travis is a Marketing graduate from Fanshawe College and was the 2023 recipient of their Distinguished Alumni Award. He joined Hays after holding various leadership roles elsewhere in the Canadian staffing industry. Travis setup and established Hays' outsourced talent solutions business and played an integral role in building Hays' temporary and contract divisions throughout Canada. Initially joining Hays with a deep background in Technology, he holds extensive cross functional knowledge to provide clients with talent solutions in Financial Services, Energy, Mining, Manufacturing, Retail, and the Public Sector.