DNA of a CHIEF FINANCIAL OFFICER (CFO)
DNA of a CFO



From IT, to operations, to human resources, the route to senior leadership may not be as direct as you think.
Hays DNA of a CFO provides insights and advice on what it takes to achieve a leading role in finance.
---
In the report, you'll also learn:
✔ Factors that can impede your success
✔ Qualifications that really matter
✔ Getting the right people on the bus
✔ Over 8 interviews from CFO's across Canada
Watch the DNA CFO video

Hear from Chief Financial Officers (CFO) from David Smales, CFO, Aecon Group Inc, Dean McCann, CFO, Canadian Tire Corporation, Wouter Vosmeer, CFO, Molson-Coors Canada, and Bill Tofflemire, CFO, Wal-mart Canada.
DNA of a CFO form_right hand
Additional Resources_right hand
Interested in additional resources?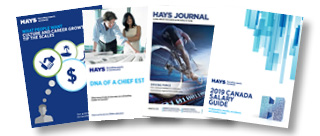 From salary guides, to labour market reports, blogs and more - we've got it.