Logistics and Supply Chain jobs in Canada
Lean on our Logistics and Supply Chain expertise and extensive employer network to find your next job.
Search for a Job

Logistics and Supply Chain jobs in Canada
Lean on our Logistics and Supply Chain expertise and extensive employer network to find your next job.
Search for a Job
We'll find the role that matches your seniority and area of expertise – from strategic leadership positions like VP, Supply Chain to daily tactical analytical roles like Routing Specialists, Analysts and Engineers.
Our recruitment experience in Logistics and Supply chain jobs
Logistic and Supply chain processes have morphed into one of the most critical functions for organisations. Their increased importance means it's an exciting time to be a logistics or supply chain specialist – one where your skills are in high demand.
We have over 18 years of success as a dedicated partner for Logistics and Supply Chain jobs, with eight offices across Canada. Being so deeply embedded in the Logistics and Supply Chain market, our extensive network can provide a wide range of opportunities for private and public sector organizations.
We're hiring across the board, with a particular emphasis on senior roles for professionals who can command comprehensive logistic processes. This includes VP/Director Supply Chain, Demand and Supply Planning Managers, Sales and Operations Planning (S&OP) Directors/Managers, Transportation and Warehousing Directors/Managers, Logistics Directors/Managers, Lean/Six Sigma Continuous Improvement Professionals and Engineers.
We'll do more than just find you the right job. As a lifelong partner in Logistics and Supply Chain, we can provide you with the specific insights and skills needed to succeed in a function that is increasingly influenced by technology and sustainable practices. By partnering with us, you'll be ready for the future of Logistics and Supply Chain management.
Browse our latest Logistics and Supply Chain jobs here.
Browse the latest job opportunities for Logistics and Supply Chain areas.
 
Logistics and Supply Chain employers we work with
With an expansive and committed employer network, we'll connect you to a breadth of different businesses and logistics groups. The organizations we work with are diverse ranging from companies that own their own Supply Chain, Distribution Centers and fleet, to those who hire 3rd party logistics providers, Carriers, 3PL, and Freight Forwarders.
[Automatic feed of career advice & industry events]
 
Our Logistics and Supply Chain recruitment process
 
Meet dedicated experts you can trust
Your application goes directly to your very own consultant, who will be a specialist in logistics and procurement. You can trust in their expert knowledge to provide you with the best opportunities.
 
Get the knowledge, insights and honesty you deserve
Your expert consultant will tailor your resume for your desired Logistic and Supply Chain management role. They'll reach out directly to discuss your application, career history and future ambitions.

Check out how to showcase your Logistics and Supply Chain expertise.
 
Flexible interview process
The world of work is flexible, and so are we. Your dedicated consultant will meet you virtually or in one of our many offices near you.
 
Share your ambitions in logistics and supply chain management
We listen and provide impartial career advice to best understand your suitability and needs to help place you in the right job in the right organization.

Your specialist recruiter will leverage their client relationships to make sure your profile gets priority. They'll share company insights to help you prepare for your interview and be there for any feedback or questions throughout the process.
 
Secure lifelong partners
As your lifelong career partner, we will stay in touch and continue to share Logistics and Supply Chain opportunities that fit your long-term ambitions.

Whether you're signing a temporary contract for one week or making a permanent career move – we're here for every step of your journey.
*For temporary and contractor job applications - your dedicated consultant will take you through the process and advise you on the necessary requirements around compliance and reference checks.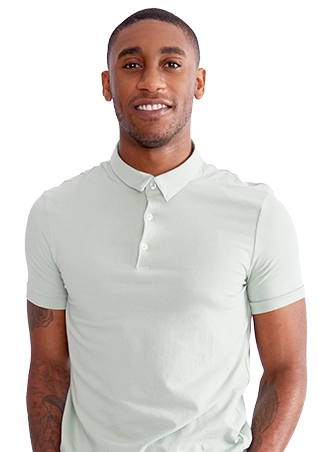 Josh has been instrumental in finding me a great job that fulfills my requirements and has been fantastic and very professional throughout. I do not hesitate in recommending Josh to other clients for potential Procurement and Supply Chain opportunities. Thank you, Josh!
-Omar Choudhary, MRP Controller at Millers Retail Design
LOGISTICS AND SUPPLY CHAIN MANAGEMENT JOBS FAQs
There's a rising demand for skilled logistics and supply chain professionals.
Some high demand roles include, Demand and Supply Planning, Forecasting, S&OP, Warehouse Management, Routing Experts, Industrial Engineers, Capital Project Management, Inventory Management, and Transportation.
With the rise of technologies in Robotics and AI, new and exciting roles are a real possibility for forward-thinking professionals willing to learn new skills.