Career Advice_Working with recruiters
Career advice

Working with recruiters
Your recruiter/consultant is an expert in your industry and will support you throughout the process with recruitment insights and advice. Work with your recruiter on a targeted action plan and keep in regular contact to update on your
job requirements
, availability and market insights.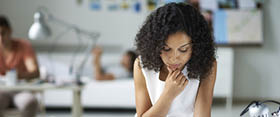 Have an in-person or web conference meeting.
Here your recruiter will provide resume advice, job market insight and set a detailed action plan, alongside telling you about employers they work with and potential job opportunities for you.
Share your list of top companies with your recruiter.
We have established relationships with key businesses; your consultant will leverage those networks with the aim of getting your resume in front of the right hiring managers.
Talk about national opportunities.
We are a national team with expert recruiters across Canada and in 32 other countries worldwide and you can access the jobs our counterparts are hiring for in other parts of the world.
Provide swift and honest feedback.
When considering a role or after an interview, tell us what you're thinking so we can manage the process and negotiate the best package for you.
Call to actions_right hand
Find your dream role or get a taste of what's out there .
---
Let us help you hire and retain top talent.
---
Find your nearest office today from one of eight offices across Canada.