What IT Employers Want E-book 2017
What I.T. Employers Want

In an E-book

Drive your career further, faster, with insights straight from the source thanks to interviews with 11 IT leaders and from our Hays IT recruiting experts.
Download your copy
In this handy E-book you'll also learn:
What's important on a resume?
Do you really need to draft a cover letter?
What skills will make you stand out?
Additional Resources_right hand
Interested in additional resources?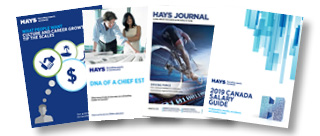 From salary guides, to labour market reports, blogs and more - we've got it.