IT Contracting jobs_blocks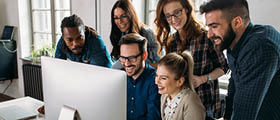 Why work with Hays
✔ We take the time to build personal relationships to find you the best fit, every time.
---
✔ A trusted industry advisor and thought leader, Hays understands how the industry runs and why.
---
✔ We recruit with an eye to personalized fit. We want employers to want you, not just your skills.
---
✔ We succeed when you succeed so you can be confident that you'll get all the support you need to be successful in each role.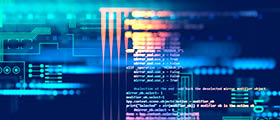 Hot jobs/areas in the market
Software developers
Business analysts
Project managers
Java developers
Software testers
Artificial Intelligence
Cyber Security
Big Data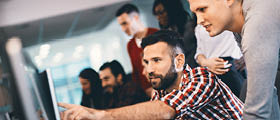 Why be an IT contractor
✔ Develop your skills faster by working on cutting-edge projects to become in even higher demand
---
✔ Expand your network with contracts that bring you in contact with peers and industry leaders
---
✔ Take control of your career path with flexibility to choose the role that fits your interests and expertise
---
✔ The opportunity to pick your placements by finding a workplace culture that best suits you
IT Contracting jobs_right hand
From QA analysts, software developers to support.
---
40 recruiting experts across Canada.