IT Contractor Compliance 101 Webinar
IT Contractor Compliance 101 Webinar


Hays can bring you up speed on the compliance process by teaching you the key requirements that will make you a compliant IT contractor. Take the guesswork out with our webinar where you will learn:
The differences between employees and contractors
The qualifiers for being incorporated
Three types of insurance—and why you need them
Insights and tips from a Hays independent IT contractor
I would like to watch the webinar
About the webinar
When: Thursday April 18th, 2-3pm ET
Hosts: Brittany Cowling - Senior Manager of Compliance Hays Talent Solutions, Sean Byrne - Contract IT Manager
Guest speaker: Jamie Noble - Hays IT Contractor
Additional Resources_right hand
Êtes-vous intéressés à avoir accès à des ressources additionnelles ?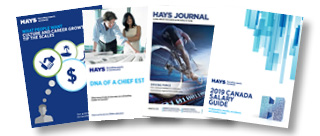 Des guides de salaire aux conseils de carrière, etc., nous avons tout ce qu'il vous faut.