Employer Brand Accelerator
Programme d'optimisation de la marque de l'employeur

Trouver les meilleurs candidats

Notre Programme d'Optimisation de la Marque de l'Employeur est une campagne de publicité offerte par nos canaux numériques, qui vous permet de rejoindre un vaste bassin de candidats potentiels hautements qualifiés.
---
Comment ce programme pourrait-il être votre solution de recrutement numérique?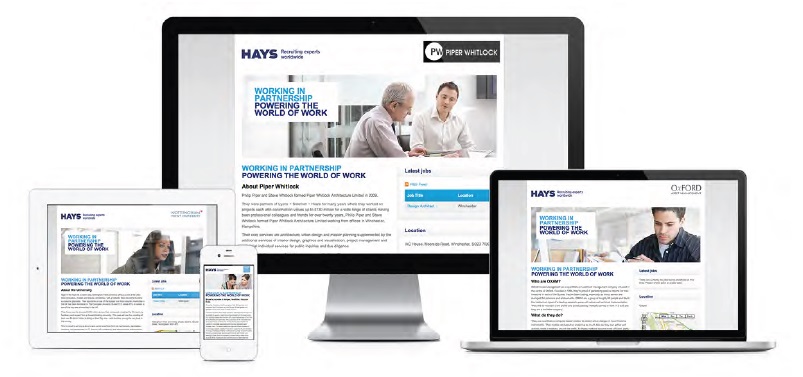 | | | |
| --- | --- | --- |
| 4X | 5X | 95% |
| The views of job ads online | The engagement on social media | Job fill rate |
✔ Secure candidates for niche roles faster than through traditional methods.
✔ Promote your brand as a leading employer with long-term impact.
✔ Advice on developing an Employee Value Proposition (EVP)
✔ Fully developed and customized content and creative artwork
---
Digital campaign: What we offer
Employee Value Proposition (EVP) advertising
Microsite
Job ad advertising
PPC
E-blast + direct promotion
2 month period
---
Still not convinced? Hear from one of our clients
"We had been without a Manager, Plant Operations for a period of about 6 months despite our best recruitment efforts. Jeff Garland and the Hays team researched our needs thoroughly and worked very well with our selection committee. Jeff collaborated with us and delivered an excellent recruiting process that ensured we hired a good candidate for our University. We used an employer branded campaign that highlighted why Carleton University is a great place to work while successfully expressing our core values as an employer of choice in order to attract candidates to the job. We were able to fill the job within 2 months. The first campaign was so successful that we are utilizing it again for another position that we have struggled to fill. I highly recommend Jeff and would definitely engage his services."
Darryl Boyce
Assistant Vice-President Facilities Management and Planning
Carleton University
---
A few of our clients
Calgary Construction Association (CCA)

Univeristy of Toronto

Cushman & Wakefield

Vale

Macadamian



Current Featured Employers
Employer Contact Us form_right hand
Laissez-nous vous aider à embaucher