HaysCandidateSearchByCategory Portlet
Information Technology_employer
Information Technology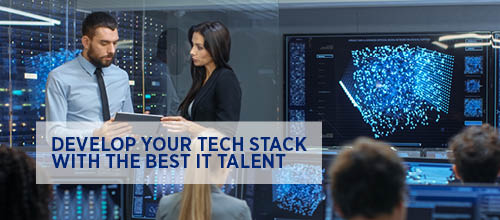 In a candidate-driven market, IT and tech professionals have options and pick meaningful roles based on their career trajectory. We operate on a specialist model, so our IT recruiters speak to IT professionals every day. We understand what candidates want and how to strategically market your roles, no matter the programming language, project, or tools.

IT projects and operations depend on reliable, timely talent. Review qualified candidates within 48 hours of job intake and once you've selected your new team member, we'll take over with compliance auditing and our contractor aftercare program.

You take care of business. We'll take care of your contractors. Welcome high quality, compliant staff with the skills and enthusiasm to mesh with your team for the duration of the project. We've built a dedicated, on-site team of compliance partners based in Mississauga, ON. Our specialists deliver end-to-end support from onboarding to project close.
IT top roles & reports_employer page
Top roles
Software Developers
Business Analysts
Project Managers
Cyber Security
Artificial Intelligence
Big Data
Keep up with the competition
Get up to speed on market-rate salaries in IT.
IT Contact Us form_right hand
Let us help you hire IT talent
Fill in the form below and Hays IT will be in touch to discuss your needs.